I am an avid reader, I don't follow a specific category that I read or don't read. I pick a book, read it, if it's a good read I share my experience, if it is other wise, I share my experience. Reading, among many other habits I have acquired, is amazing, and it always satisfies my lust for knowledge.

My Latest Read.

I am currently reading, Dante Alighieri's INFERNO and I'd be insulting the great work of literature if I even attempt to review it in just an article. So, in short, Inferno, has a dark yet vivid imagination and the places the reader travels through are amazing. The conversation between our writer and his master explains a lot of what we are.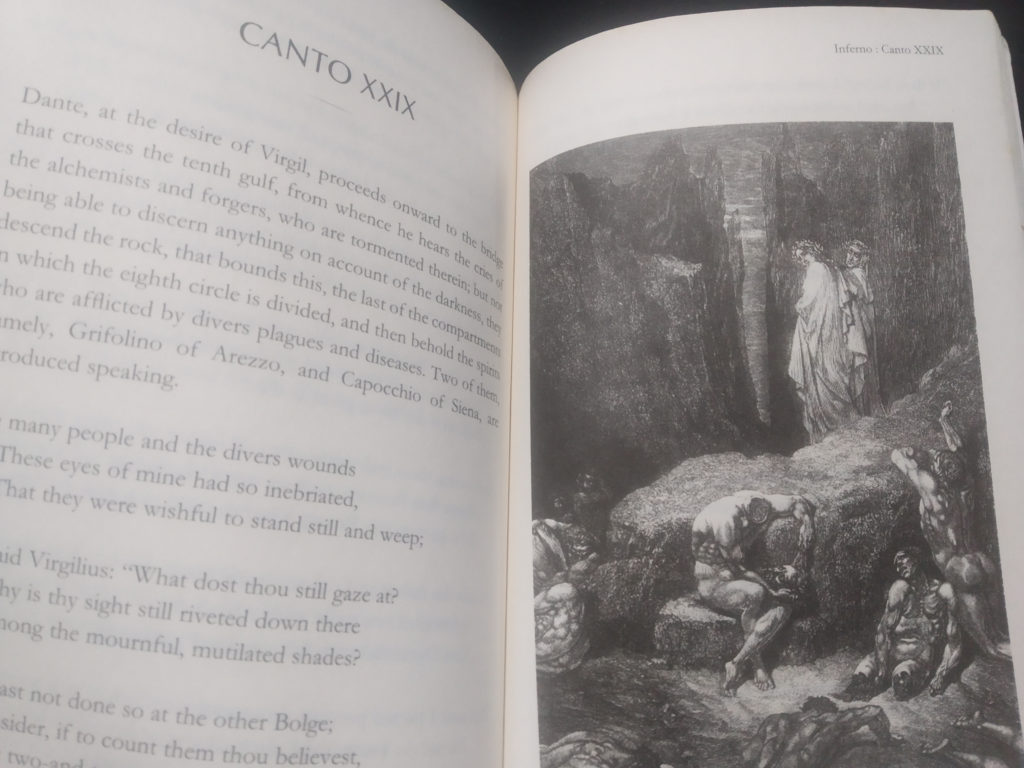 I would highly recommend Dante Alighieri s Inferno, to anyone who has real understanding of what literature is or at least is willing to understand, someone who has read a number of books and feed on them. If you are newbie reader or if this is going to be your starting-to-read kinda book, DON'T.

My take is that I am going to get a original version of the book, read it and understand it. I've always focused on trying to get hold of books written in their original language, I hate missing out the silent gap that is lost in translation. This same goes for movies and that's way I prefer watching any foreign language movie in its original language.
Happy Reading!