Everybody has been under restrictions and now that things are settling here in India, I took the opportunity and made two most waited trips possible, Jaipur & Konkan
Check out my Jaipur Travel Blog & here's my Portfolio. Post may contain Affiliate links.
No doubt travelling is the most amazing remedy to boredom, especially after the world has been under strict lockdown for months. And that is what I did, soon as restrictions were lightly lifted and made possible for travel, I planned and embarked on two of my most awaited trips, Jaipur, for the wedding of my buddy and My hometown Konkan.
En Route:
Plan was I'd meet with my brothers in Mumbai and we'd proceed. It was a Tuesday, I boarded a Train for Mumbai, from Chinchvad Railway Station for Thane. After my long train journey to Jaipur, Up and Down, I didn't had any new kinda feels while in train. After around 3 hours I was in Thane, at my brother's place and two of my other brothers have already arrived and were checking for luggage.
In short, my route was, Pune to Thane, then Thane to Khed followed by few hours of waiting and then Khed to my hometown Vadgaon. And same route in reverse for return journey. Me, along with my brothers boarded the train Dadar Sawantwadi – Tutari Express, from Thane station at around past midnight.
Perks of Night Travel:
I've always tried to opt the night time journey, by any route and any means. Though we don't get much of the rest in night travel, we surely have enough time to spend at destination. There are few more benefits like less travel time due to none to less traffic, etc.
As we settled down, I showed them a game I've been playing with my friends, it is called Chain Reaction. It is an amazing, interesting game, as the game grows and spreads, it can take any turn and though they both played the game for first time, they eliminated me, they learned quickly.
Dawn at Khed:
We reached Khed Railway Station by the dawn, it was dark, breeze could be felt but weather was not cold as I expected. Many passengers, like us disembarking the train, were vacating the station and were checked for temperature and ticket on their way out. We waited, our bus to hometown would leave at 7 am and it was just around 4 now, so we had enough time reached the bus stop. We wandered off around the railway station, had a hot cup of masala tea and finally left for bus stop.
Buy BoAT Headphones here.
Khed S.T Stand:
One place that never leaves me without setting forth a feeling of nostalgic to me is the Khed bus stop. It has always been full of places and memories that enrich my past and offers me yet again, another reason to travel. The Canteen inside the stop, that opens up at around 5 am in the morning to serve hot cup of tea and tasty breakfast for travellers, reminds me of all the times that we had our breakfast there. It has always been part of our travel route.
As we, reached the bus stop, we freshen up a bit and straightly headed to the canteen, ordered some Poha (Maharashtra's Favorite Snack) and tea to be followed. Though the prices were up and quantity was reduced, the taste and quality was still the same, which is why it stays as the official place to eat when in Khed.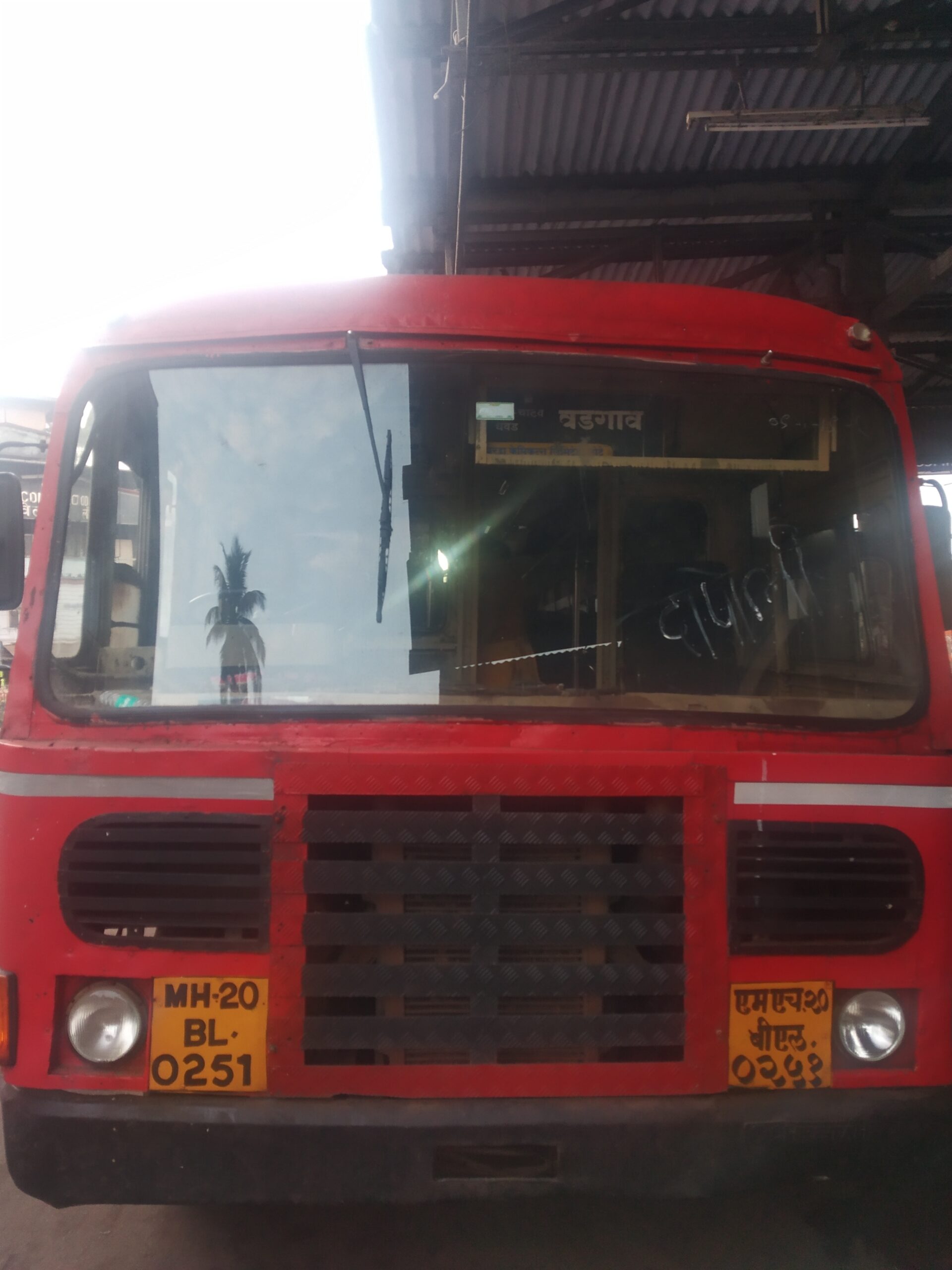 Final Ride To Hometown:
At around 7, our bus to Wadgaon, was announced and we boarded the bus, ready to leave. The route is around 35 KMs but the roads are out of line, ghat like roads, cutting through the mountains, going up and down, deep sharp curves and turns. Minutes before 9 in the morning, we reached out hometown and walked to our house, settled down and were ready to start our day.
Major purpose of this trip was to spend some time in nature, fortunately in my hometown there is no presence of cellular network, so no disturbance but it can also be a problem. So we were in Wadgaon, totally surrounded with dark green forest, recently blossomed by the rain. One thing I deeply appreciate about my visits to my hometown is the privacy and solitude it offers. Unavailability of cellular network is a major reason why I enjoy my time in my hometown. I believe it is a privilege for us to be disconnected from the world and technology for a day or two, and spend time in nature, fresh air, walking through mountains.
It was the same route, Khed to Mumbai, to Pune, was my way back. With new memories of my travel, days spend and fun we had.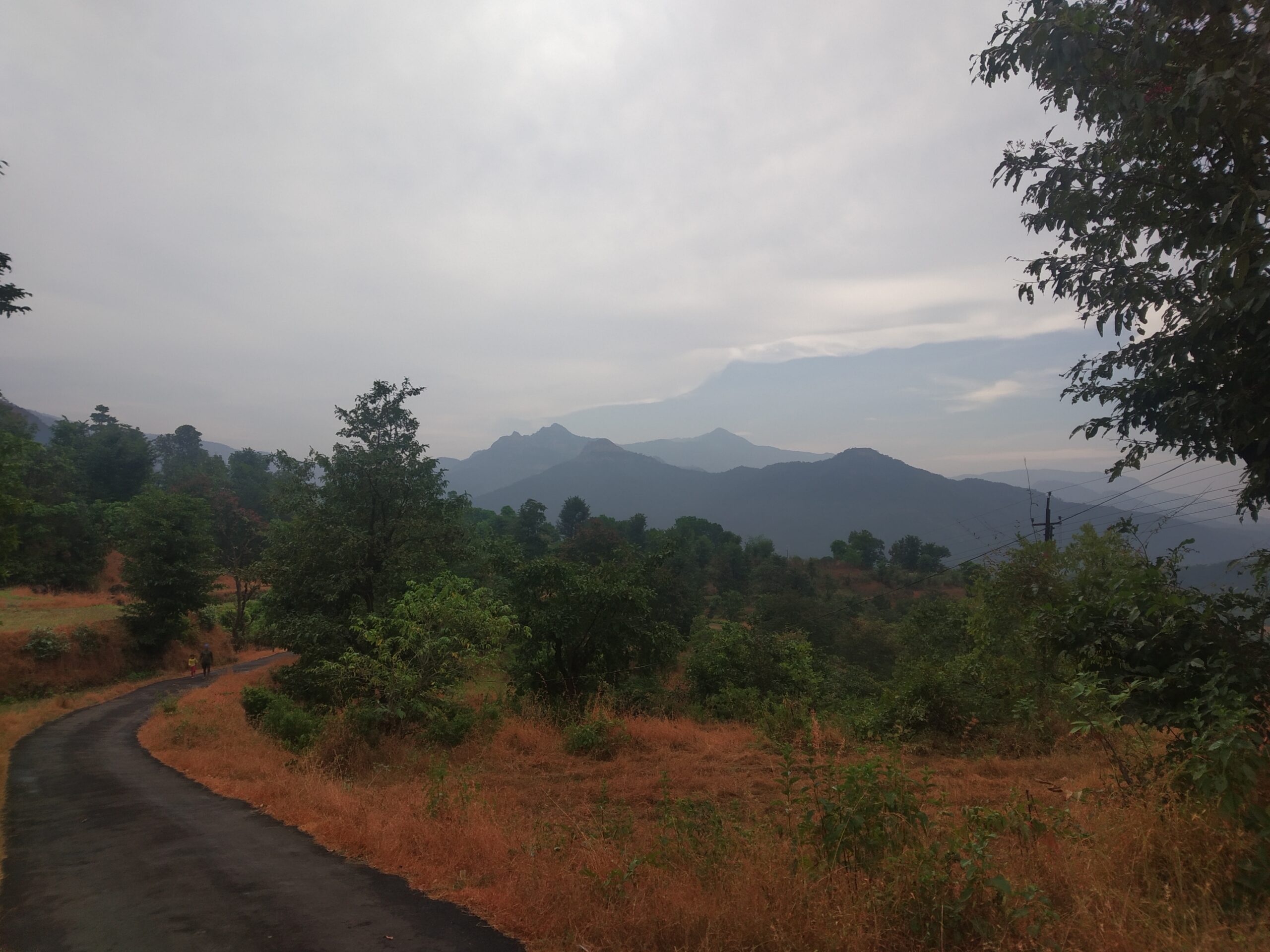 To Wrap It Up:
I've always enjoyed my time in my hometown, be it for a day or a week. If I was asked, best time to visit Konkan would be after rainy season, when the water poured has blossomed the trees with green new leafs, grass is green and standing tall, water bodies are full and flowing and breeze is cold enough.
If you have been to any part of Konkan, I'd like to hear about it, drop your thoughts in comments.