Cadbury 5star ads are always been unique, something usual and so is his new campaign. Coin, Crypto, Mining, etc are the new buzz words and our favourite Cadbury 5Star is n't gonna stay back.
What is NothingCoin?
A coin that mines when you do nothing, basically, keep your phone aside. Less you use it, more you earn.
Start mining on your phone, don't touch it, let it mine. You earn coins and you can redeem those coins with rewards on PayTM, Swiggy, JioMart, Bookmyshow, etc. I've recently redeemed few coins for paytm balance.
How to start mining?
Step 1: Go to https://www.5starnothingcoin.com/ on your mobile phone.
Step 2: Enter your mobile number and verify it with the code received.
Step 3: Click on start button.
Your mining session is now active and you can see the coin being mined. It will keep mining coin until you start using the phone. If you use the phone for any purpose, it will stop.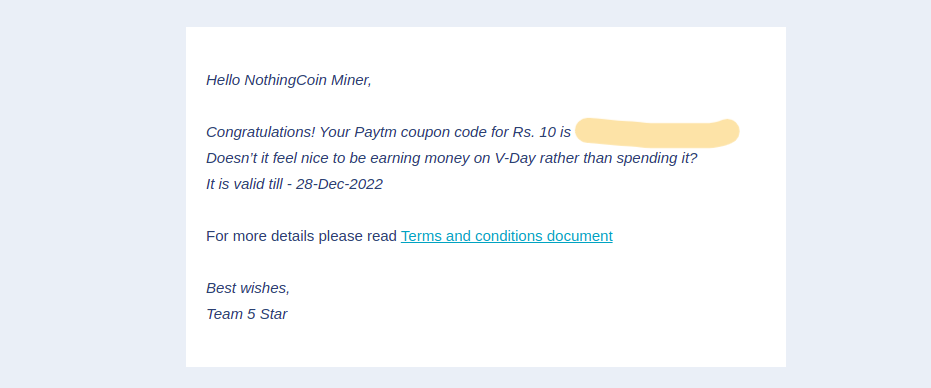 Redemption is easy. For every 3 coins, you receive 1 rs. Redeem 300 coins for 100 rs.
Check out my Portfolio.& Travel Blog.
Do Nothing! Go Mining!