Read my other travel blogs here: Konkan Trip & Jaipur Trip.
Had no specific plans for the last Sunday of the year and a friend called up asking if I can join him and others on a trip to nearby Samadhi of a person with deep historic relevance.
En Route: Destination is located in Bhor Taluka of Pune District and the roads are pretty good. We began our journey from a PCMC spot where we all met. Plan was to connect with Mumbai Bangalore National Highway near Hinjawadi and exit the highway post Toll naka nearby Wadgaon Sheri.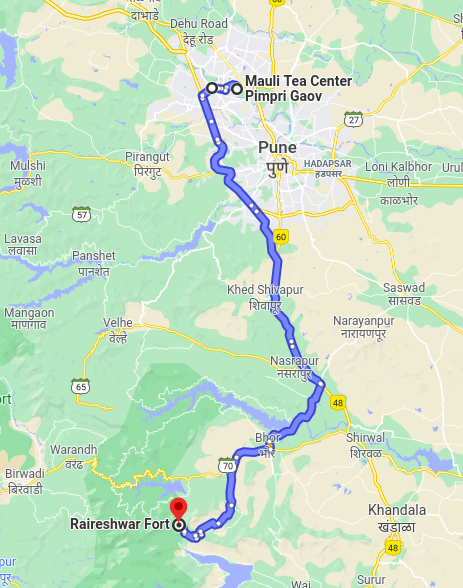 Pit Stop: Can't ride with empty stomach and as we had started our ride before the sun rose, none of us has had anything. Our stop was a well known snack chain "Kailash Bhel", which was on the way and kind of on our to-do list, specifically to eat-at-this-place list.
We ordered and had four dishes of most famous Maharashtrian morning snack, "Poha" and tea, of course Tea.
If you're tea lover, do follow this interesting Insta page: tranquiliteax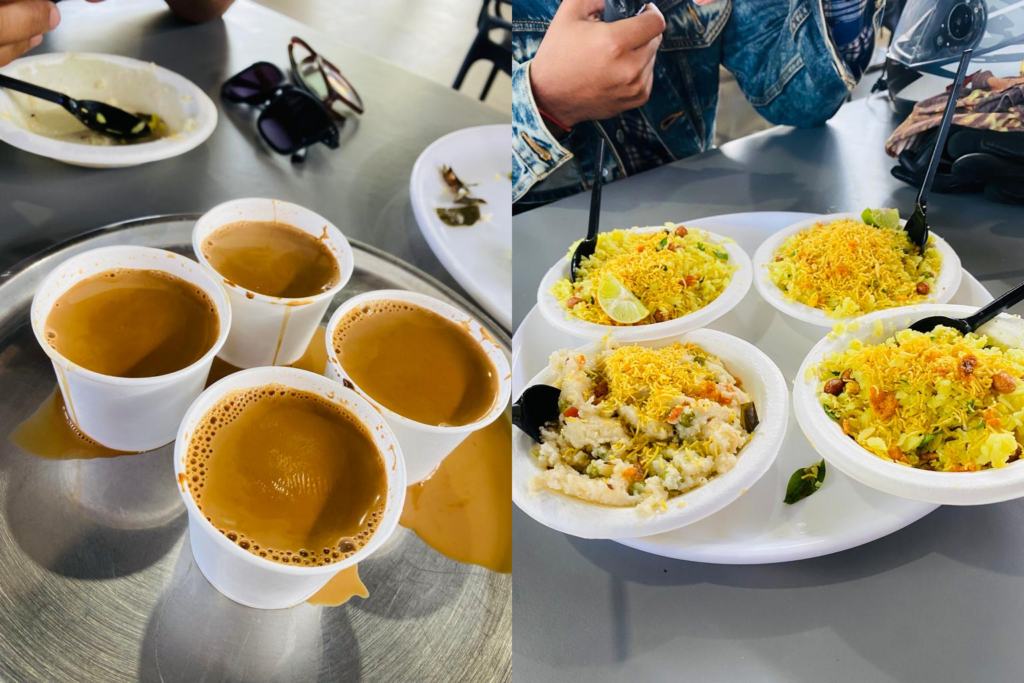 Post our pit stop we resumed our trip and we exited the highway, NH4 and joined the State Highway, MH SH 70, which stretches from Pandharpur to Mahad. We crossed the Bhor S.T Bus Stand and went through the Bhor Market. This was one the most common way for me to reach my hometown and riding on the same road after the huge gap gave me the nostalgic feeling. Newly open stalls and minor development along the way surely made me felt as i missed something.
Necklace Point: As we left the Pune city and off the National Highway, we touched the Western Ghats, a.k.a Sahayadri Hill range. On the way lies a curve and just opposite is a river flowing in a curve. It is a tourist point where people halt on their way.
Riding Up: While on road we left the MH SH 70 and proceeded on a small village road, which few bumps but pretty good understanding the remote location. Soon, we were able to eye the hill top and we guessed it's the point we'll be reaching.
We were then on narrow road with more than enough number of sharp turns to make it difficult for us to get up to 3rd gear. The Ghat leading us to the entry of the Temple was pretty good and in no time we were up on the hill. There was plain area for parking vehicles and then the ways moves ahead on foot. Thanks to proper safety precautions that were in place.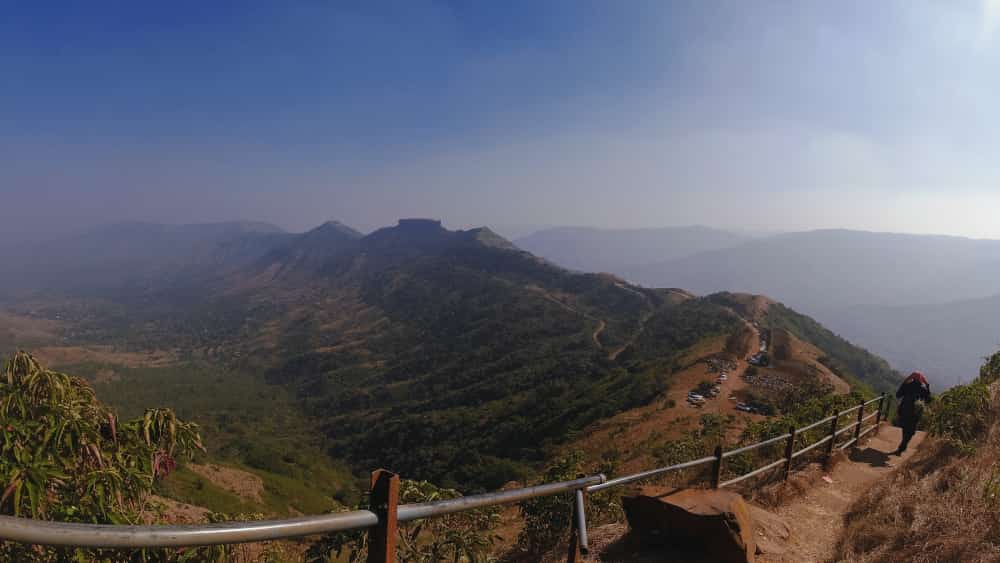 Pathar: When on the top, there is huge plain ground and the temples is 10 mins away.
Temple is well preserved though we can't deny the fact that time kills. Temple is known as Raireshwar Temples and the lord Raireshwar resides within. Maybe we wouldn't have visited the temple this far away from the city, on top of the mountain if the history wouldn't have spoken about the involvement of Raireshwar in the creation of Swarajya.
Significance: It all boils down to one thing and the one reason as of why there are people still visiting this temple, situated on such high ground with no easy access. During his period, Chhatrapati Shivaji Maharaj, the warrior king, had control over 350+ forts. And before all this was achieved, Maharaj and his friends, at a very young age took the oath. An oath to refuse living like slaves and to establish the "Swarajya". and the Lord Raireshwar was the witness of the oath.
Moving On: We then got back on our bikes and were headed to two other places that were on our check list. Which were a visit to Sardar Kanhoji Jedhe Samadhi and Wada, kari, It was surely a spot to spend time and relive some historic achievements.
Way Back: Around 4 o'clock we started our way back home and along us were many other groups. Soon it was getting dark and we were ready to face high amount of traffic on the highway. By 8 pm, we were all home, tired and hungry.
So, that was our short trip to Rayreshwar Mandir on Rayreshwar Pathar in Bhor.
Take care, Be safe.